On a cloudy March day, hundreds of Louisvillians learned about the ingenuity of the vibrant local developer community as they transition into more digital skills-based jobs. We were inspired by the amazing stories we heard from local organizations about efforts underway to help Kentuckians excel in today's workforce. As Rusty Justice from local Kentucky success story BitSource puts it, "a coal miner is just a tech worker that gets dirty."

Google
Mellwood Art & Entertainment Center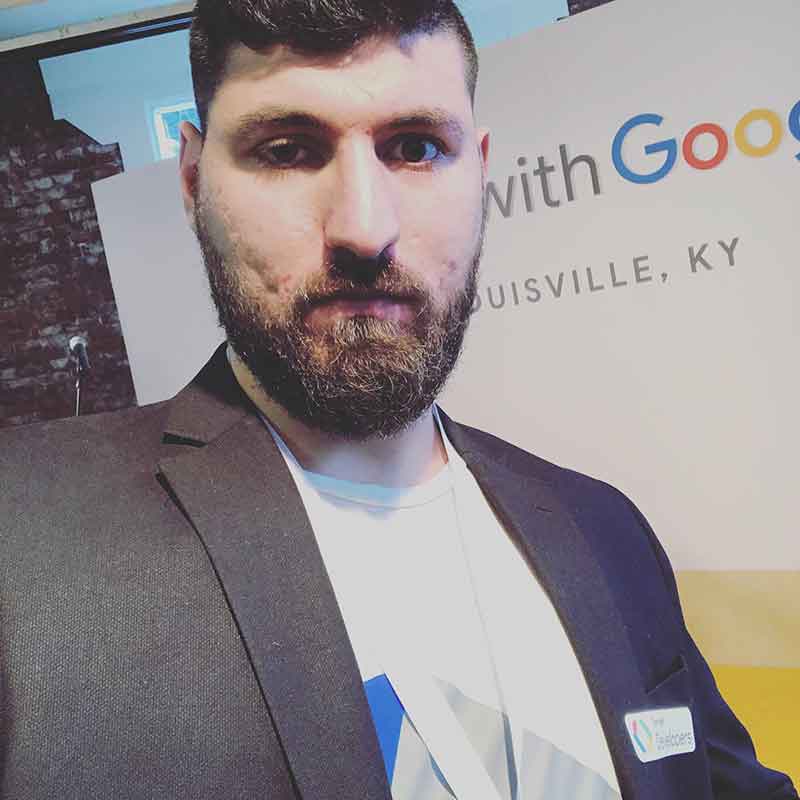 I am proud to be a part of #Growwithgoogle #louisville to obtain a provisional digital skill from Google experts and creators.
That is why we created Grow with Google
Now more than ever, Americans need digital skills to land the jobs they want, advance their careers, and grow their businesses. Grow with Google aims to help by providing free training, tools and expertise.Since 2017, more than five million Americans1 have grown their businesses and careers with help from Grow with Google's trainings and in-person workshops. And through a network of more than 7,500 partner organizations1 – including local libraries, schools, and nonprofits—more people across the country have access to our free online tools and flexible programs.
We believe that technology has the power to unlock new opportunities for growth. When those opportunities are available to everyone, communities across the country can achieve their full potential.