Web Design
5-7 years of experience in frontend development using the most popular web coding language.
Graphic Design
5-7 years of experience in Graphic design and creative path, studying, illustrator, and structure of all individual and business needs.
Branding
More than two years of product manager and build a certified brand from A to Z, user the powerful designing tools like Adobe.
Web Administration
I am a certified web server administration from install, configure, maintain, and manage the Linux/Windows Webserver.
Photography
It's one of my hope for shooting photos for the public and take the beautiful moment of people.
IT Specialist
over 11 years to build my career started from studying computer science major, also train self to get all modern tech for troubleshooting.
Successful Clients
We have worked closely and successfully with many major companies, and our goal to meet and exceed our client's high expectations. We are passionate about customer service. Here, you can find a selection of the many client companies we already work with them.
Latest Certification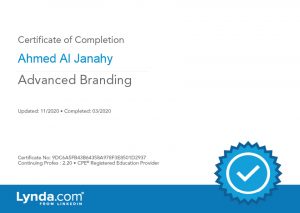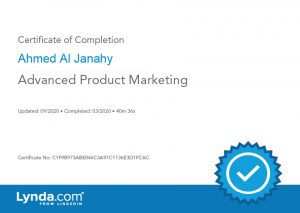 Advanced Product Marketing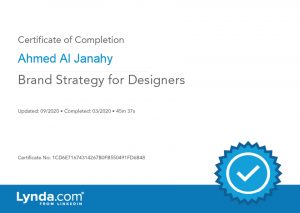 Brand Strategy for Designers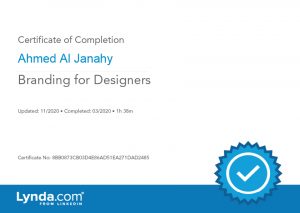 Featured Blog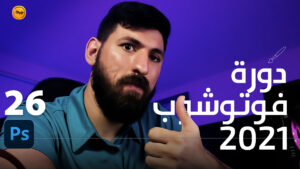 https://youtu.be/FghGB-ExjO8 دورة أدوبي فوتوشوب 2021 – شرح البراش مكس وطريقة الرسم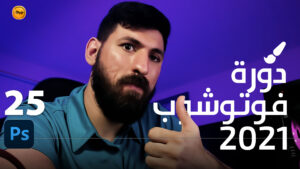 https://youtu.be/Xx2DNgY-K-M 1 – مقدمة الدوره و تحميل البرنامج الفوتوشوب 20212 – بخطوات بسيطة شرح واجهة برنامج الفوتوشوب 2021…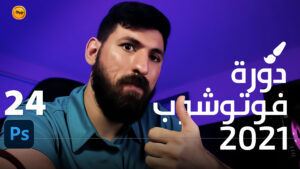 https://youtu.be/-XGaJyc_Y-M photoshop فوتوشوب,photoshop,photoshop tutorial,photoshop tutorials,adobe,photoshop for beginners,adobe photoshop,photoshop tutorial for beginners,photoshop basics,how to use photoshop,photoshop cc,learn photoshop,design,tutorial,how to,دروس…